Mr Dimitri Kazakos MD, MRCOphth
Mr. Kazakos is a very experienced and popular eye surgeon with specialist interests in cataract and laser refractive surgery, cornea and external eye diseases. He is at the forefront of leading refractive treatments. He has performed more than 60,000 eye surgeries including Laser Vision Correction like LASIK, LASEK, Wavefront, IntraLase, PRK, Flap lift enhancements, etc; and intraocular procedures like complex cataract surgery, Refractive Lens Exchange (RLE), IOL exchanges, Phakic and Aphakic Intraocular Lens implantation and astigmatic incisional procedures. Through this comprehensive range of refractive procedures and with the use of latest modern technology, Dimitri is able to offer to his patients the most suitable treatment for their eyes. He is registered with the Medical Councils in both the UK and Greece.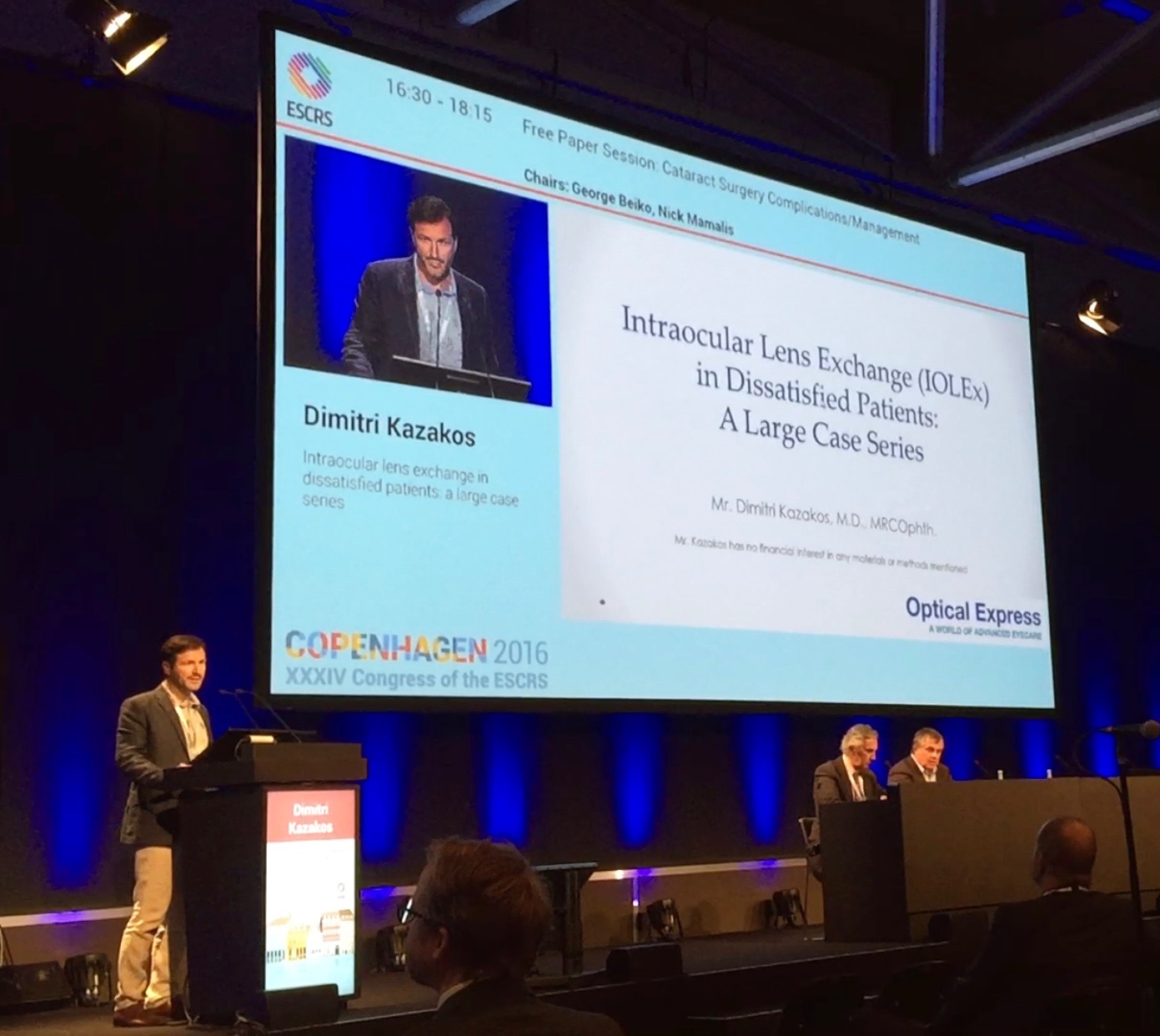 Mr. Kazakos is a fully trained ophthalmologist who has undergone additional specialist training in refractive surgery. He has been in the UK for over 17 years, spending the first 7 years in the NHS and then in the private practice in the UK and Ireland. He is an active member of various affiliated bodies and societies such as the Royal College of Ophthalmologists and the United Kingdom and Ireland Society of Cataract and Refractive Surgeons. Mr. Kazakos attends International Medical Advisory Board (IMAB) conferences and is annually assessed by this board. The panel consists of several of the world's most eminent refractive surgeons.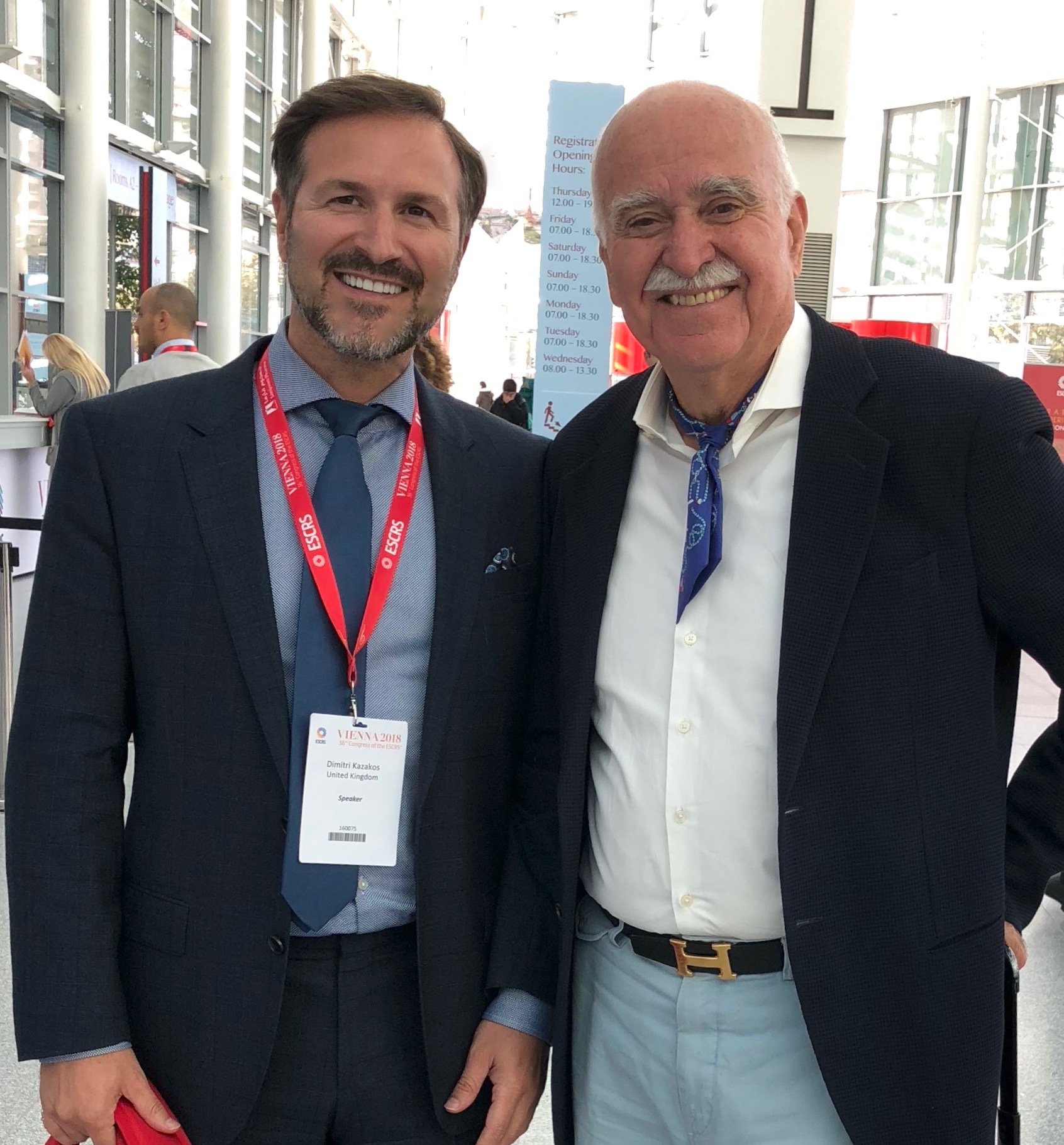 Mr. Kazakos graduated from the Marmara University of Istanbul, Turkey in 1997 before coming to the UK to start his medical career. His first ophthalmology post was at the Oxford Eye Hospital and from there he moved to Queen's Medical Centre in Nottingham, Essex County Hospital in Colchester, Ipswich General Hospital, Bristol Eye Hospital and Southampton Eye Unit for a Fellowship in Corneal and External Eye Diseases.
He then returned to his native Greece where he completed his higher surgical training and received a Refractive Fellowship in the University of Crete with Prof. Pallikaris, the inventor of LASIK. Additionally, he has attended mini-fellowships in Refractive Surgery with some of the world's most distinguished ophthalmologists including Prof. Richard Forster (Bascom Palmer Eye Institute, Miami, Florida, USA) and Prof. Theo Seiler (Institut für Refraktive und Ophtalmologische Chirurgie, Zurich, Switzerland).
His dedication to his profession and patients is evident from his clinical experience, patients' feedback, involvement with research and continued attendance at seminars and conferences as both speaker and delegate.
Book your consultation
Please book your consultation online by clicking the enquire now button below and filling in your details. Our team will get back to you as soon as possible.